About
My name is Frankie and I have a lifelong love of dogs...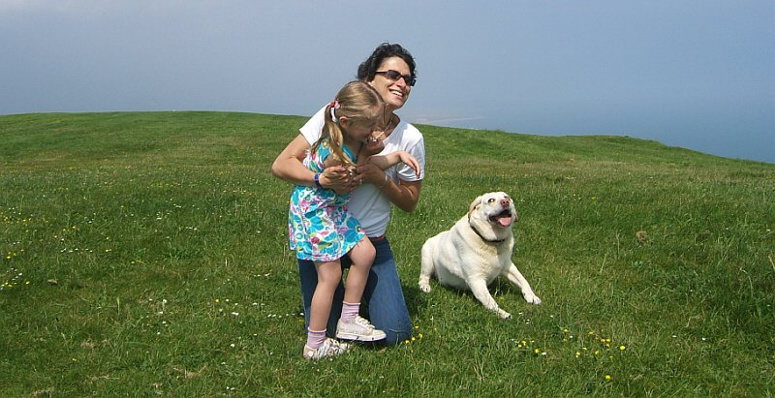 As a child I grew up on a country smallholding with a menagerie of animals that included pigs, ponies, cats, rabbits, goats, geese, chickens, ducks, guinea pigs and, not least, a host of dogs - including a Jack Russell, a Labrador, a spaniel and a Staffordshire terrier.
I've lived in and around Lewes with my husband and four children now for 12 years. During this time, many of our happiest moments have been spent walking together on the South Downs with our family Labrador, Buffy. Sadly, two years ago she passed away, leaving us all with a doggy-shaped hole in our lives.
It was then that I had the inspired idea of I've combining my love of dogs and walking and turning it into a career. And here I am! I couldn't dream of a happier and more fulfilling way of spending my days.
"Frankie walks our young Labrador Tess twice a week. Initially, I was concerned that Tess might not be happy with another person walking her, as she is of a very nervous disposition, having been cruelly treated by a previous owner. But I needn't have worried. Tess has taken to Frankie like a duck to water and gets so excited whenever she arrives to collect her. I would not hesitate to recommend Frankie to any dog owner." -- MH, Lewes
Call Frankie on 07770549860
Email: dogwalkerlewes@gmail.com