FAQs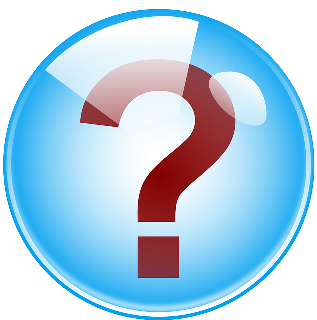 Frequently Asked Questions
Q/ How much do you charge?


A/ GROUP WALK (1 full hour): £10
(2 group walks on the same day – morning and afternoon: £18) (additional family dog - £5).
SOLO WALK (1 full hour one-to-one): £14
(2 solo walks on the same day – morning and afternoon: £25). Please see my 'Services & Rates' page for full details of prices and services.

Q/ How do I pay?


A/ Payment is weekly. I accept cash, BACs or I can invoice you via PayPal.

Q/ Do you charge to reserve a place for my dog if is away?


A/ No, unlike many dog walkers, I do not charge you to reserve your dog's place. All I ask is that you give me as much notice as possible so that I am able to plan ahead.

Q/ Which areas do you cover?


A/ I provide dog walking in Lewes and the surrounding villages, including Ringmer, Plumpton, Kingston, Barcombe, Cooksbridge, Chailey, Newick, Firle and Glynde.

Q/ Are you fully insured?


A/ Yes, I hold full public liability insurance (£3 million). Petplan Sanctuary Policy Number: SW01274201. You will be provided with a copy of my insurance certificate when we meet.

Q/ Are you police checked?


A/ Yes, I am fully police checked. Disclosure Number: 200000002570576. You will be provided with a copy of the documentation when we meet.

Q/ How often will you walk my dog?


A/ I can walk your dog as often as you wish – anything from one walk a week up to two walks a day, five days a week. I provide dog walking services from Monday to Friday (weekends and bank holidays by arrangement, subject to my availability).

Q/ Do you allow dogs off the lead?


A/ Yes, with your written consent, and only in safe areas away from roads, and only if I am confident that it will return when called. If you are concerned about your dog's ability to obey a recall, I am also able to use on an extended lead (10 metres) which allows them to exercise in safety.

Q/ How long does each walk last?


A/ Each walk lasts for a minimum of 1 hour (not including pick-up and drop-off time).

Q/ What if I need to cancel a walk?


A/ Please call or email giving a minimum of 24 hours notice, otherwise the missed walk will we be charged at the full normal rate. If you wish to cancel a regular service, I require a minimum of four weeks' notice.

Q/ Will you walk my dog in all weathers?


A/ Yes, Regular exercise is vital for your dog's wellbeing. For this reason I walk in all weathers, so you can be confident that your dog won't miss its walk – rain, hail or shine (the only exception being extreme weather conditions which may present a risk to the safety of your dog). And when we've finished our walk, I'll make sure its coat and paws are towelled down and that they have plenty of fresh water to drink!

Q/ Does my dog need to be fully vaccinated?


A/ Yes, all dogs must be fully vaccinated (puppy home visits excepted).

Q/ My dog doesn't always get on with other dogs. Does this mean you are unable to walk them?


A/ No, if your dog is uncomfortable around other dogs, I also offer a solo dog walking service, where I will take your dog for an hour's walk on its own.

Q/ Where do you walk?


A/ Your dog always will be walked in a safe place, away from busy roads and distractions. My favourite locations around Lewes are: Southerham Nature Reserve; Markstakes Wood, Barcombe; Black Cap; Lewes Railway Land, leading on to the banks of the River Ouse.

Q/ Are you able to administer my dog's medication?


A/ Yes, I'm happy to administer medication for your dog.

Q/ Do you walk all dog breeds?


A/ Providing it is legal I do not discriminate against a dog on account of its breed. I will meet your dog before I walk it and providing we feel comfortable together there should not be a problem.

Q/ Are you familiar with the law affecting dogs?


A/ Yes, having been a dog owner for many years, I have a good knowledge of the law. See Kennel Club: 'Do You Know Dog Law?'

Q/ How do you collect and drop-off my dog?


A/ I come to your home and collect your dog and drop it back after its walk. If you require me to walk your dog during the day whilst you're at work, etc, I shall require a key for your home. Please note that I am police checked and fully insured to walk and care for your dog, as well as to hold your keys.

Q/ Does my dog need to wear a collar and tag?


A/ Yes, the Control of Dogs Order 1992 requires that most dogs wear a collar and a tag or disc showing the name and address of the owner.

Q/ How many dogs do you walk at a time?


A/ I walk a maximum of five dogs on each walk. This ensures they have my full attention and remain safe. If you would prefer your dog walked on its own, I also offer solo walks.

Q/ Do you use treats?


A/ I do use the occasional treat during a walk to reward good behaviour, unless you request otherwise.

Q/ What happens in the event of an emergency?


A/ In the unlikely event of an emergency, I will inform you immediately. If your dog requires veterinary attention, I will take it to your named vet or the nearest veterinary surgery, depending on the degree of urgency.
Call Frankie on 07770549860
Email: dogwalkerlewes@gmail.com